DUE TO THE CORONA VIRUS I will be closed until I deem it safe to practice, Hopefully Mid-June! Due to the guidelines of Gov. Brown I will be requiring everyone to wear a mask except for when laying face-down, washing of hands upon arrival and will be taking everyone's temperature to insure that you do not have a temperature over 100.3. Please practice social distancing and of course wash your hands. Thank-you for your patience and understanding. WE'RE ALL IN THIS TOGETHER! Stay happy and healthy!
Due to the pandemic, I will be closed until this pandemic is more safe to practice. I'm hoping for sometime in the beginning of May! Stay safe and healthy - Alicia
5--9-2019 Check your email for my new newsletter coming out 5-10-2019! It has a link to e gift-cards! 3-16-19
I;m now sending newsletters please check you email for any announcements as I'm very rarely writing in this log. Latest new is that my Mother has passed and I'm seeing fewer people due to low energy levels.
2-25-19 I am now sending out monthly and bimonthly newsletters, they will include stretches, health advice and any new announcements, thank-you for reading. Also I will be working an event on March 1 at 7:00 -9-:00 come and enjoy a quick little sample of my massage, free food and music! Come see me at the Sage Center and have some fun!
1-23-19 So excited to go the the Hope 4 Widows and orphans gala this Friday, I will be giving away a free massage! Tickets are $50, come check it out! I went last year and had lots of fun!
1-17-19 I;m now starting to send out newsletters if there's anything in particular you'd like to see let me know! also I'm getting busier so please schedule a few days ahead to get the time that's most convenient to you ! Thanks and have a great weekend!
1-09-2019 I have a new location! It's 10700 Beaverton-Hillsdale HWY, Beaverton Or 97005! I'm still taking people at my home too, but now there's a second choice! 11-21-18 I hae opened a new location! It's at the sage Center for Health and Wholeness!
11-1-18 I am excited to be offering Gua- Sha very soon, I took the class Sunday and am practicing on friends and family! in place of the glass cups for fire cups for those who are a little uncomfortable with the fire aspect.I also now have silicone cups
10-4-3-18 I'm gearing up for a event I will be working on the 13th! The living bolder expo at the convention center, my daughter Kara will be manning he list and I will be giving free mini massages! feel free to come check me out!
9-19-18 Well flu season has started, please stay hydrated and do whatever works best for you to stay well. I like to drink lot of green tea and lean, detox teas, load up on my vit. C, to name a few. IF YOU DO GET SICK PLEASE DO NOT GET A MASSAGE! it WILL MAKE YOU FEEL THE SYMPTOMS ALL AT ONCE! Yes you will get over whatever you have quicker but you put me at risk of getting sick and spreading it to everyone I see! So thank-you for staying home and taking care of yu illness. :)
9-4-18 Hope you all had a fun and safe labor day! Checked out beacon rock just outside Stevenson WA, and saw some awesome vies, pic;s will be posted on my Facebook and some on instagram if you follow my pages look forward to some awesome views!
8-27-16 Whew -boy are things getting busy, make sure you schedule early in the day or better yet the day before to get the massage time you want! Of course I accommodate the best I can but you all are starting to come in all at once!
8-16-18 What a busy week! We're starting to wind down and get ready for the fall and get back to business! Don't everyone come in at once - ok do! I'm getting busier so I suggest that if you can schedule at least a day ahead for that perfect time of the day. Live happy and be well - see you when you come in!
8-6-18 Is it hot enough for you? Some great ideas are grilling outside, eating spicy foods and drinking mint tea! I will be open with my new air conditioning this week, come on in, relax ,get cool and have a great nights sleep afterward! Stay cool and have a great week! Bea well = Alicia
7-24-48 I finally have air condoning! Wahoo hoo!
7-20-18 Wow what a busy week after camping! Finally catching up! Hope your all staying cool! I now have air conditioning for your added comfort!
6-21-18 Whew what a week! Loving my new as well as my old patients and helping them feel better ! Just as a little info - I'll be taking a vacation soon so you probably should get in soon before I do!
Beautiful days w have been having, don't overdue it on that basketball game or hike! As always remember to stretch! To all those who made the ultimate sacrifice for the ou country thank-you! And many thanks to their families too!Don't forget Mother's day! Check out my spa menu for an extra really give her a prise with a stone massage!
Gat ready for some more of my newest massage! I'll be making some new cannabis oil soon! Cannabis oil has been proven to help with pain., inflammation, stress, etc and I will be adding essential oil for a nicer more discreet odor so you don't walk out smelling like pot!
Tip of the week, make sure you stretch both sides! What you do on one side you should always do om the other! Tight hamstrings? Try stretching out your quads first and then try downward dog, downward dog split and then touch our toes!
Wow what month February was! Glad to see march and the beginning of lent! I am experimenting with my CBD oil so let me know what you think! Thanks, Alicia
Hope everyone had a great Valentines day! My sweetheart surprised me with flowers, chocolates and earrings before taking me to the Japanese gardens for lunch and than dinner later! We had a great time, he even went with me for ash Wednesday service!
Had a great time on my day trip to the coast - you should go check it out the tides are higher than I've ever seen! WE got soaked and were covered in sand, if you go I suggest a nice hotel to look out from! IT was windy but beautiful!
Wow what a wonderful start to a new year! People are loving my new service! You can find it as a add on item for just $20! You'll get a slat scrub with CBD oil, a clay mask with CBD oil and warming herbs and then of course the massage with CBD and essential oils!The CBD oil s helps loosen muscles, reduces inflammation and is great for pain!
Happy New Year! may you and yours have new adventures, prosperity and joy this year! Want to try something new? Try my new Aromabliss treatment! It's great for inflammation and fibromyalgia!
Christmas is this Monday! Are you ready? Decorations up - I just finished mine tonight! Most of your gifts are hopefully bought - I still have gift cards if you still need one or two! And we all get ready for one of the most wonderful days of the year! Merry Christmas to you all!
Christmas is coming! Don't know what to get your loved one? Get a gift card and the 2nd one is half off! I also have a new service my Aromabliss spot treatment and massage!
Hope everyone had a happy Thanksgiving! Mine was awesome! For Next Month i will be offering a new spot treatment with a CBD infused scrub and mud along with either a foot or head massage, great for general pain and fibromyalgia!
Hey everybody there's a great charity giving a masquerade ball this Friday the 11-11-17 in which I'm both going to and donating and 90 minute Hot Stone Massage! Come have fun, say hi and enter the bidding to get one of my relaxing hot stane massages! You'll thank yourself later!
Due to all the huge fires going on right now I'm taking off 50% off for all firefighters for this whole month of September!
So was feeling like I needed a nice day trip and went hiking and to the beach - a great stress reducer! Here's a couple of pictures!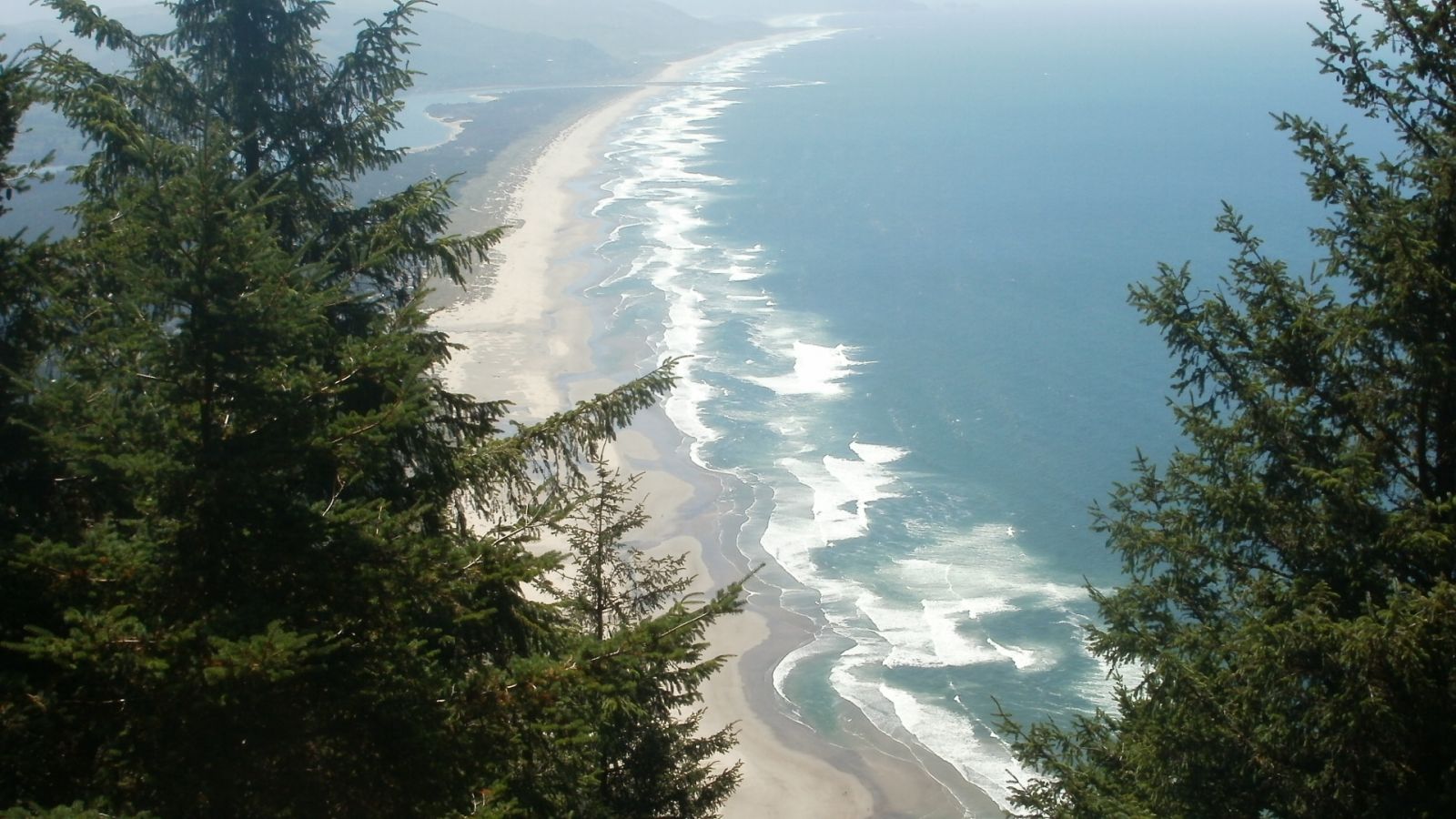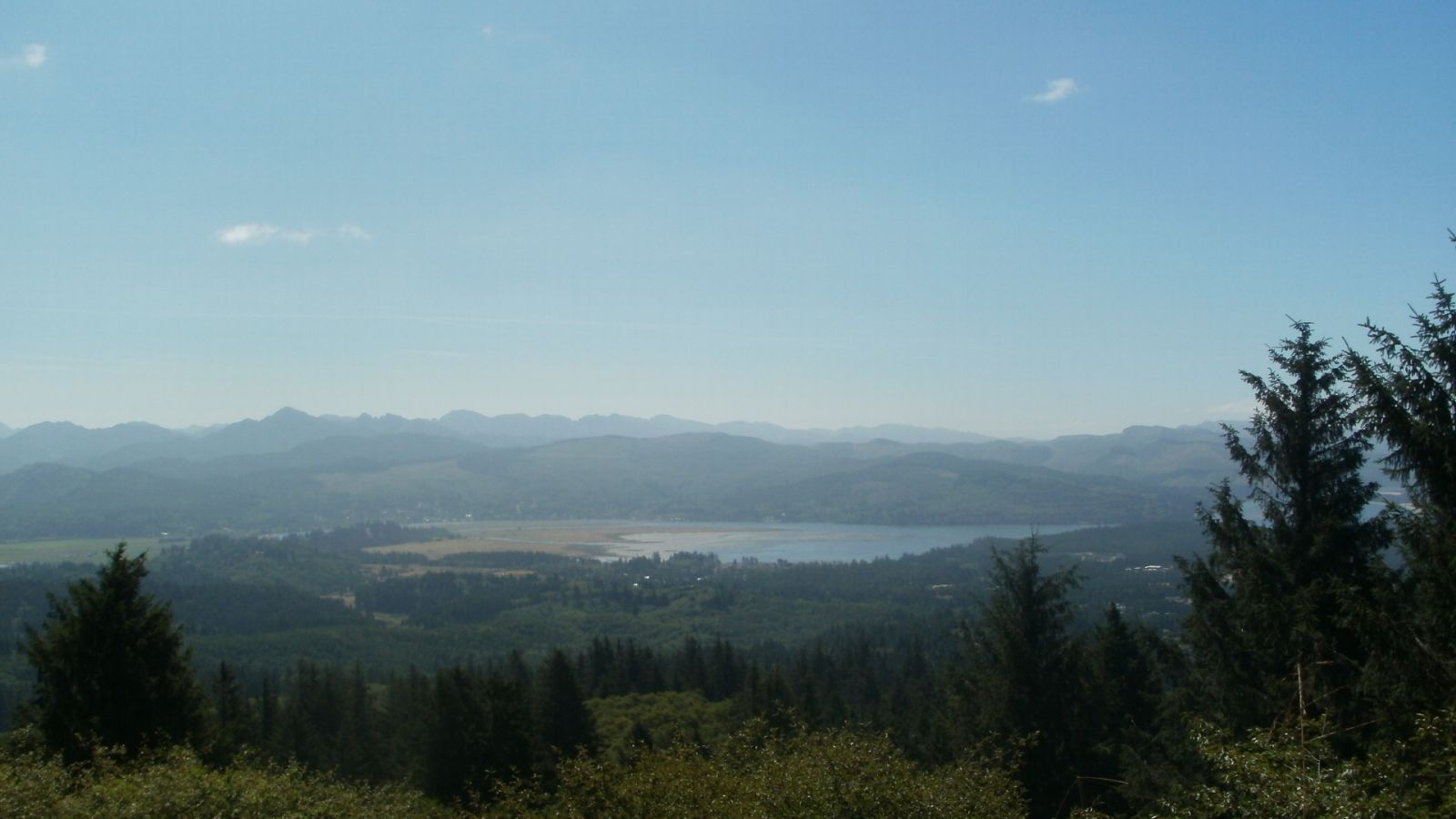 Hi Everybody! Hope your staying cool! A few hydrating tips - First drink water! Don't care for water add fruit berries or herbs( if you use herbs you'll need to crush them to release the flavor)! You can also feat hydrating foods such as cucumber,celery, radishes,tomatoes , green peppers, spinach, strawberries, melon, grapefruit or star fruit! Also eating hot peppers can help by making you sweat!
Hi feeling a little stiff? Sore? Have you stretched today? I promise it will hep - and if your still feeling stiff and/or sore after feel free to come see me for a massage! Have a happy summer until we talk again - Be Well!
I'm excited to say that I will be sponsoring a skate completion on 9-9-17 - come on down and show your support to the kids! Thanks -Alicia
What a beautiful day!
Make sure you go out and enjoy! Also happy independence day tomorrow! Let freedom ring!
Ok, you can't tell from my face but I enjoyed myself networking a firehouse sub shop! Did you know a portion of the proceeds go to helping firehouses get supplies? They do - love it!
Calling All Dad's! Treat Yourself to one of my Special Dad Packages!Package #1 Enjoy a Foot Treatment and a 90 minute massage for $120 OR Enjoy Package #2 One Foot Treatment with a Head and Facial Massage for $55!
Enjoyed the ribbon cutting of Nothing Bunt Cakes! They're awesome! 9 different flavors try one
at the Beaverton town square today!
It's getting hot this weekend! Make sure you stay cool and drink plenty of water - add citrus or you fav fruit to make it more interesting! Oh and stay tuned for my next special!
Honor your mother by giving her the gift of health! I'm taking off $20 for all massages and $15 off all spa treatments - simply book a massage by this Sunday May 14th to receive the deal and make your mother happy!
Spring is here! Time to enjoy the flowers and get some gardening done! Make sure you don't overdo it - but if you do I have openings and don't forget - I now have online booking 24/7!
I did great giving the speech! I had several people said that they enjoyed it and got a big thanks form the Beaverton Chamber of Commerce for restating the spotlight speeches!
Hi everybody thanks for following my blog! Great news! I go picked for the business spotlight at the Beaverton Chamber of Commerce! I'll be giving a 3 minute speech abut my business - come an check me out and or give me some support! Thanks and be well - Alicia
Hi everybody just wanted to announce - and yes it's last minute but so was my offer to be at one of the showcases at 24 hour fitness! I'll be there form 5:30 until 7! If you can make it I'll have the muscle rub that I'm developing and my face cradle w chest support so you can get a short little sample! Come see me - I'd love to see you and get my hands on you lol!
A small announcement I'll be a the new member Beaverton Chamber of Commerce showcase on the 22 nd this coming Wednesday! Come see me! I super excited to meet and talk to anyone who has questions about my business or just wants to stop by and say hello! There will be several businesses for you to check out and you can enjoy a few snacks too! See you there!
Valentines Special - Your choice of either a Foot Treatment or Dry Brush Exfoliation with ant Massage!
Looks like the snow is finally going away! Now is the time to get back out there! I like a few gms in town. One is brand new! called Mega Burn! Mega Burn has a machine you work one using different movements doing a full body work out with one or two areas of focus and each class is different! Felling aggravated? Try Round One, they have several different punching bags for you to take out your frustrations on with a trainer guiding you! The third is Great Bones! Great Bones has a trainer an machines you work on to increase your muscle strength ans bone strength! Pick you favorite and once your done come see me to work out those tight muscles!
Happy New Year! With the new year I have added online scheduling for you convince! You can schedule thorough my website, my profile on massagebook.com (there is an app available for your phone) or through my Facebook page!
​Christmas is almost here! Give yourself and your loved ones the gift of health and relaxation! Massage and gift cards over $35 are all $20 off and my relaxing foot relieving foot treatments are $10 off!
Wow I can't wait for the holiday! Lots of good healthy food, are you staying healthy this holiday? There are lots of spices that are good for you to help check out my Facebook page to see!
Special note - I will be closed for the holiday from November 20 th until November 28 th! Thank and I apologize for any inconvenience! Don't forget to stretch, stretch, stretch and maybe massage today!
Went to my second Beaverton Chamber of commerce Coffee Connection, first one as a member - it was at Carlson Law Group and Century 21 Wright & Assoc., I'm a little nervous meeting other professionals but, it was actually fun talking to other professionals!
Massage to fit your needs! Need to relax? I can help with that! Need more sleep? I can help! Tight sore muscles? I defiantly can help with that!
Stretch every day for a healthy body!
I Find that meditation helps with my stress and mood in general - here's one for you to try - happy meditating! Thanks! Alicia
I'm now accepting credit cards for your convenience! I accept Visa, MasterCard, Discover and American Express!
Hers's some facts about massage we don't always think of!
Make sure to stretch, challenge and love today!
Try this pose for these benefits:
Strengthens the feet, ankles, knees, legs, chest and arms
Strengthens the neck, back and abdominals
Stretches the groin, hips, calves and hamstrings, spine, shoulders and chest
Stretches the spine, shoulders and chest
Stimulates digestion and the abdominal organs
Reduces stress and anxiety
Relieves back and pain sciatica
Remember massage isn't just pampering yourself, it's improving your physical and mental health!
Here's some yoga to help you out - get those muscles stretched out & sleep better!
Cold & Wet, Sore or Tight? Come in for a Hot Stone Massage! They're on special this month! Come in before Christmas and you get a free gift!
Remember to stretch today!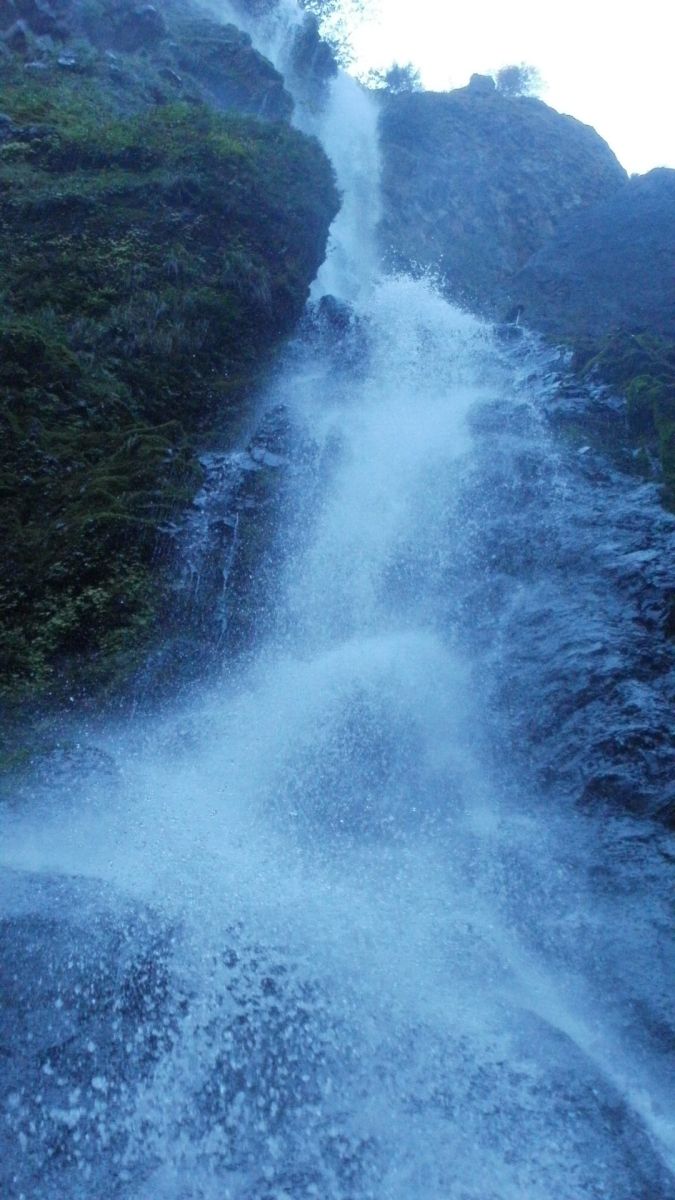 This is one of my favorite waterfalls, it's over by starvation creek on the Columbia Gorge, isn't the power & beauty of a waterfall amazing?
It's all connected, when I massage your body, you relax not just your body but also your mind which soothes your soul, my purpose in life is to heal others & hep my clients come to their ultimate potential which heals myself on a level too, so thank for the honor of helping you. In so doing I have also helped myself. Love,peace & honor ~ Alicia
The symphony for free at waterfront park! The Oregon symphony is a great way to relax & enjoy you evening! Have fun & may be I'll see you there & remember to stretch afterwards!
So I changed my days - I'm now open every 1st & 3rd Monday & closed every 2on & 4th Saturday! Finally the weather has cooled down & it nice to go outside again! Make sure to take time & stretch your legs maybe a walk in teh park or what ever you like & pray for all the firefighters out there trying to get the fires out! Thanks,

Alicia

I had a great time at the fair! I got about a page & a half of signatures w a about 8 pages between the 5 of us for support of better massage therapist working conditions & I gave somewhere between 8-10 mini massages personally! All in all I consider it a great success! I had a lot of fun too!!Hi everybody, I'm going to be at the Alberta street fair tomorrow w my massage advocacy group,so come on down & say hi! Thanks~
Alicia
It Looks like another scorcher out there, make sure you stay hydrated in this heat, you can find some great flavored water recipes on pintrest, I have at on in my health & beauty board!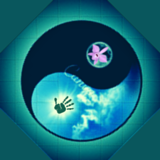 Hey everybody it's going to be another great week of sunshine, make sure you make it outside & have some fun!

Wow what a beautiful week! Sunny & hot, w a nice cool down.
Make sure you do something fun & active, but make sure you seek shade more than sunscreen, researchers are finding that sunscreen is worse than the sun! Wow wht to do? Well the last article I read said to expose 40% of your body & let yourself get pink, not red but just a little pink. Our bodies were meant to go outside, so get out there & have some summer fun!

We're finally going to get a break from the heat! Take advantage & do some yoga in the park! It's lovely to get a nice stretch & workout at the same time, enjoying nature & connect w the earth!
Looks like a good weekend to take a hike! cool, but dry.
What do you think of my new logo? Let me know on Facebook if you don't mind. It sure is a perfect day outside, make sure you so something fun today & enjoy the sunshine! Thanks & be well! PS Don't forget to stretch today!
Isn't it nice outside? do something outside, a walk, you fav sport etc & enjoy the sunshine.
Do something for your body today - have fun w it!
Remember to move that body & stretch today!
A Little beauty for you!
Loving the beautiful weather these days? I sure am, make sure you move & stretch today & get out to enjoy that sunshine! A walk in the sun a day will do wonders for your mind body & soul!
Happy V-day everybody make sure you do something for the ones you love today - including yourself! Stretch, do a workout even if it's light, breathe & have fun!
Make your honey feel great w a valentines gift certificate - I'm taking $20 off!!

Have a good week ? I did! I love helping my clients feel better, Now that it's the new year it's time to start w/ better habits, regular massage , exercise & stretch stretch stretch!
I'm offering $30 off fire cupping! Want to detox? Perfect! Tight Muscles perfect! Try fire cupping & you'll see the benefits! For a list go to my benefits of massage & fire cupping page! thanks & feel great ~Alicia~

Meditation helps me start my day w energy & joy! Try it, you'll like it!
Check out my December specials! You'll love 'em!
Remember to be mindful today - it really does bring your stress level down!
I'm starting to think up ideas for Christmas, what do you think? A free essential oil? $$ off gift certificates? Maybe $$ off hot stone massage? What do you think? let me know on my Facebook page w your ideas thanks!
Winter is a great time for cupping - your all covered up & has several health benefits & hot stone massage- to warm up!
What a lovely week! Remember to move & stretch today & always! Thanks & have a great day!

I took my Reiki II Class this weekend, I loved it! I'll be practicing on friends & Family until I'm confident w practicing Reiki on others.
What a great weekend! Busy, busy,busy! :)

Were all beautiful in our own way!
Have a great day & weekend!
Flu season is here! Make sure to wash your hands often & for some extra protection remember their are lots of essential oils that can help.
Did you have a nice weekend? I did! Nothing special, I did get a Christmas gift already!
I have several yoga & meditation videos on my pinterest page form grokker & other sites, check them out today www.pinterest.com/akeysmassage/ thanks & have a great day!!
Have you tried yoga?
The rain is back what better time to get a massage?
I had a great camping trip, hiked to horsetail, Ponytail /& triple falls! It was beautiful!
Hope your having a great weekend! make sure to take time to do something for you! Thanks ~ Alicia
Remember to stretch move & challenge yourself today!
Also check me out on Google + for health tips, meditations, etc. ! Thanks & have a great day!
No worries, I got your back, neck, arms, legs, gluts,abs :)
Remember to move that body! The more you move it now the more you'll be able to move it when you get older! Thanks ~ Alicia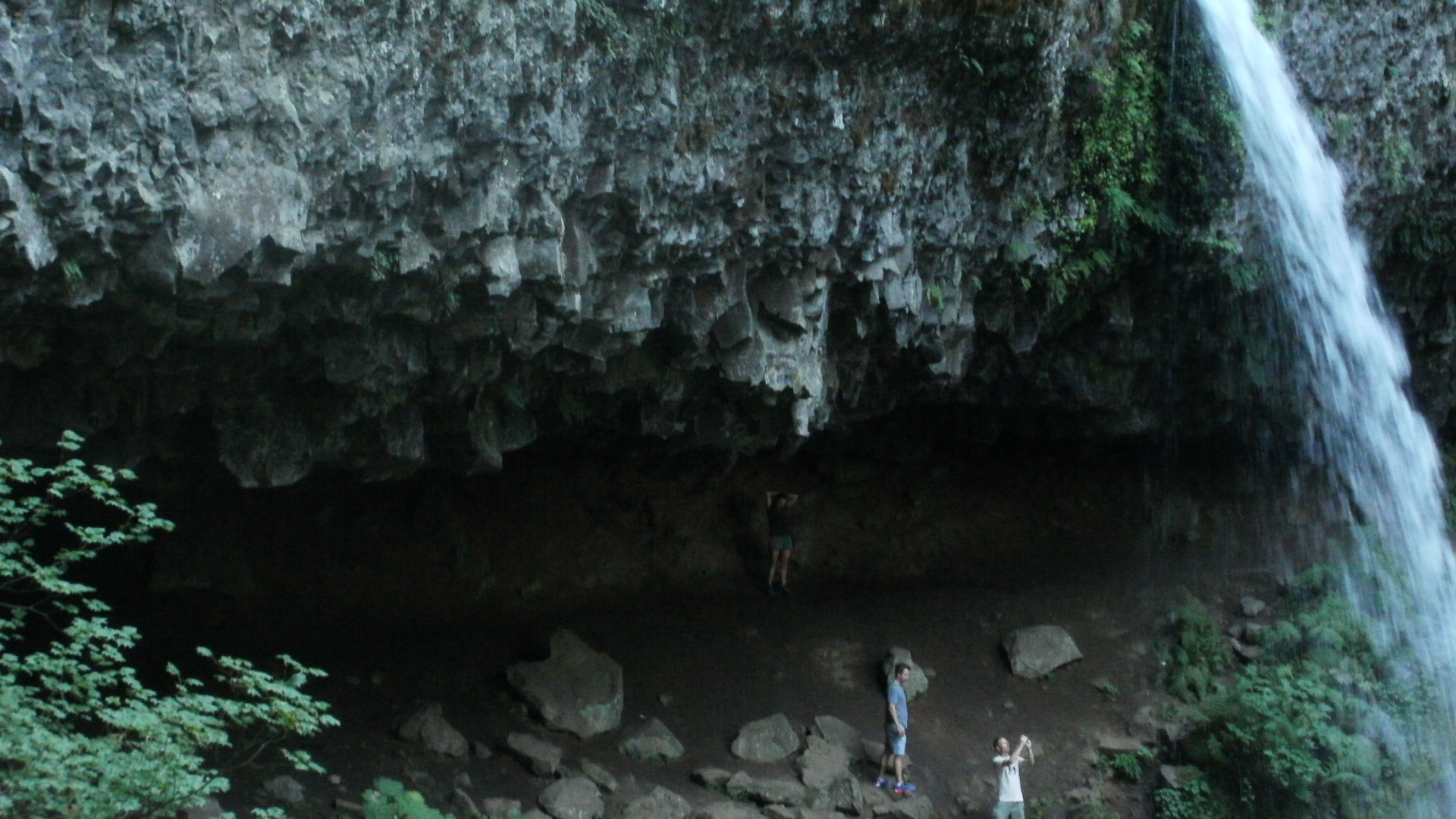 Remember to stretch today! Remember it to stretch today.
Hot Stone & Cupping w moving cups on special all of February & through March!
With a new year a new service! Fire cupping!
Remember to stretch! Massage It does a body good!
Remember every day how truly awesome you are! Make sure to stretch today! Be sure to take care today!
It always feels good to make someone smile!